Programs & Pricing
It's time to change your dog's life - and yours!
Life with a dog should be fun.
Start your Journey to Joy today!
The best way to resolve serious dog behavior problems such as aggression, separation anxiety, reactivity and fearfulness is by developing a custom training plan that is tailored not just to your dog's problems, but also to your family's needs. We conduct a thorough evaluation of each dog in the home environment and design a plan that works for everyone involved. You will gain from our extensive experience, and we will do everything we can to teach you what you need to know to train your dog and modify his problematic behavior, successfully and gently. 
Here's how it works:
Step 1
Use the contact form below to schedule your free phone consultation. During this call you'll tell us about your dog and ask any questions you have about our services. We will then explain how we may be able to help you and your dog live in greater joy together, by matching you with one of our programs.
PLEASE NOTE: we will recommend the program most suitable to you during our free phone consultation. Since we specialize in difficult cases (moderate to severe behavior issues), most of our clients choose to utilize the Lucky Dog program, which is the most in-depth and provides the best chance of achieving your goals.
Step 2
If you decide to embark on your Journey to Joy with Your Dog with us, we'll send you some forms to fill out, including a detailed Behavior History questionnaire and a Five Elements questionnaire. When we receive your forms back, we will invite you to sign up for a program and book your 90-minute Foundations Lesson (see more about it below).  We'll use the questionnaire to prepare for your Foundations Lesson, so please be sure you get all of your forms to us when you schedule the lesson.
Step 3
Each of our programs begins with a private, live, 90-minute online Foundations Lesson. Yes, it takes place online even if the rest of your program will be in-person, at your home (or wherever the problem behavior occurs).
Meeting you online for our first session allows us to get to know your dog without triggering any unwanted behaviors, without stressing your dog out, and with little distractions for you, so you can get the most out of this important lesson. We will use simple, free technology for our meeting. All you need is a device with a camera and microphone, such as a smart phone, tablet or computer with web camera. 
The Foundations Lesson (90 minutes, $185)
During your private online Foundations Lessons we will perform a thorough evaluation of your dog's emotional and behavioral state, explain to you the severity and possible cause(s) of your dog's issue, clarify goals and create a customized plan to achieve them. We will also explain to you the level of improvement you can expect to result from the behavior modification, and the role you (and your family) will play in achieving success.
If your dog's behavior poses a danger to himself or to others, we'll discuss the precautions necessary to keep everyone safe. We will then teach you the first set of training exercises and some some foundational skills for behavior modification work. You are welcome to ask questions at any time.
This lesson also includes:
Exercise and brain work/enrichment recommendations

Handouts/Planning sheets

A list of helpful resources, books and products we recommend, etc.

A recording of the summary part of the lesson so you can review it whenever you want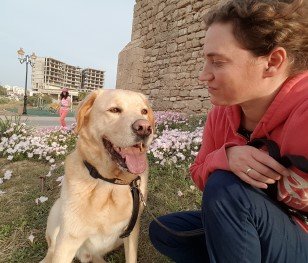 Step 4
We continue to meet every week for the duration of your chosen program. This takes place in person at your home or online, depending on your location. Each week we will review your dog's progress with previously taught exercises/techniques, and teach you new things to teach your dog. We will also look at your daily schedule, exercise and enrichment routines, etc. and advise you on any changes that should be made as we progress. We will journey with you towards joy with your dog – and be there for you, every step of the way.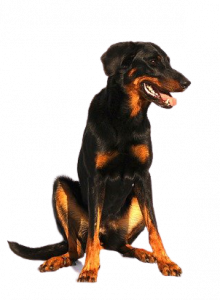 The SOS program
This program is suitable for mild behavior issues such as housebreaking, barking, resource guarding etc. or for those who need some SOS help with more serious issues just until they can afford a full program.
We will focus on safety, management and prevention while helping you understand your dog's behavior and how it can be improved.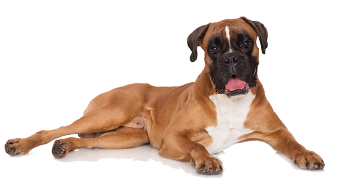 The GOOD DOG program
Suitable for mild to moderate behavior issues such as resource guarding, fear and shyness, separation anxiety, jumping on or barking at guests, chasing the family cat, stealing food, pulling on walks, etc. (1-2 issues total).
We'll discuss safety, prevention and management and then get you started on solving the issues using customized training exercises.
The LUCKY DOG program
Our most popular program! Suitable for dogs with moderate to severe issues or multiple issues, including aggression, fears and phobias, hyperactivity, PTSD, separation anxiety, leash reactivity, inter-dog problems, etc.
This is the full intervention program – all the training, knowledge and support you need to help your dog through his issues, step by step.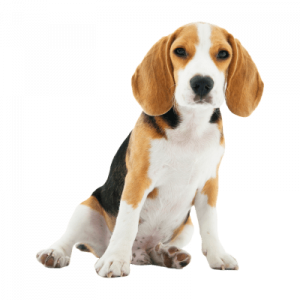 Holistic Support
Essential oils and the perspective of the Five Element Theory (based on TCM – traditional chinese medicine) can offer enormous support to the behavior modification and emotional balancing process.
Often, the simple act of allowing your dog a choice – by employing our Animal Self-Selection procedure – triggers some deep healing, even before any other program is started!
Click on the tab below to learn more. This can be utilized as a stand-alone component or as an addition to a behavior modification program (which includes a discount). 
$55 (+$20 off any other program you sign up for)
We'll carefully review your responses to a special questionnaire to determine your dog's main/secondary Element (Water, Wood, Fire, Earth or Metal)
We'll send you a report detailing your dog's element(s), what this says about your dog's behavior, inner motivation and the relationship to your own main element, where relevant
We'll recommend the most suitable essential oils and base (dilution) oils that match your dog's Element, behavior and physicality
We'll spend 30 minutes by Live Video Chat teaching you how to offer the oils to your dog and most importantly, how to interpret your dog's reaction to the oils you offer. Your dog will tell you what s/he needs, and when! You will get to witness your dog's amazing inner wisdom and connect with your dog on a whole new level through this experience
If you are a US resident, we can ship you diluted, ready to use oils for your dog (you only pay the shipping cost!). If you live outside the USA, we will do our best to help you source high-quality, therapeutic-grade oils local to you, and instruct you on how to prepare them for your dog.
ALSO AVAILABLE FOR CATS AND EVEN HUMANS! Contact us below to discuss or get started.
$345
2 Private coaching sessions (2-3 weeks apart to allow you time to implement suggestions)
Voice and text messaging support, during the program only
Submit 1 video for feedback between sessions
This program is not a full behavior modification program and does not include the following features (which are available in the GOOD DOG and LUCKY DOG programs):
Training Kit - upgrade available

Extended Resul

ts

check-in calls - incredibly helpful personalized "program extension", to keep your practice momentum and maximize your results! 

Free "Emergency/Troubleshooting" call with us, for when life changes
$670
4 Private coaching sessions
Text messaging support, included for the life of your dog
Submit up to 1 video/week for feedback between sessions

Extended Results check-in calls - incredibly helpful personalized "program extension", to keep your practice momentum and maximize your results!  - 1 included

Free 30-minute troubleshooting call with us, for when life changes - upgrade available - not included in this program
$1,290
8 Private coaching sessions (@ discounted rate)
Text messaging support - included for the life of your dog!
Submit up to 4 videos/week for feedback between sessions - maximize your practice efficacy!
4 Extended Results check-in calls - incredibly helpful personalized "program extension", to keep your practice momentum and maximize your results!
1 Free 30-minute troubleshooting call with us, for when life changes -included for the life of your dog!
Send a message to get started: